Spring 2018 Teachers
This semester you will again have the chance to learn from a visiting teacher who will be staying with us in Luxembourg for the entire semester! You might know him from the annual event Lindy Explosion in Saarbrucken. 
Alexandros Marinis (Greece) – Lindy Hop, Balboa and Authentic Jazz
Alexandros will be assisted by local teachers Martina, Ieva, Freya and Ceren.
---
A little bit more about our teachers…
Alex Marinis has been dancing ballroom and Greek folk dances since his young years and took several seminars in the field of dancing. He is a founding member of Lindy Hop Greece and the one who spread the dance throughout his home country. People might know him as the organiser of Swing 'n' Swim, Swing In Crete and other Swing Festivals in Greece. Starting off as a student of a swiss lindyhopper who moved to Greece, he went on taking classes with highly recognised teachers from all around the world and eventually become a choreographer and dance-teacher in Thessaloniki. Since then, he has been teaching with his partner Christina Loukaki or with other dancers, all around the world in festivals, workshops or as a guest teacher. His work has been featured in different venues in Greece and on CNN! An amazing moment in his life was when Lindy Hop Greece was invited by Count Basie Orchestra to dance with them at the Megaron Concert Hall in Thessaloniki, Greece or when Norma Miller and Dawn Hampton came to Greece after his invitation.
He has studied in Thessaloniki, London, Netherlands, Munich, São Paulo different things from French Language (BA), Art Direction, Personal Development/Life Coach and Rolfing® Structural Integration and Rolf Movement™. He cooperated with different artists and worked with groups of adults, kids, youngsters, and people with disabilities around Europe.
He is a Certified Rolfer™ and a Rolf Movement Practitioner™ now he is combining Lindy Hop and Structural Integration as a teacher and a bodyworker. Along with Christina they created a method of Lindy Hop Teachers Training that follows the knowledge and the values of all their experiences in combination of the Spirit of Lindy Hop. 
He loves to express himself through Swing music and to make his dance partners laugh and smile! Believing that this is the spirit and the social aspect of Lindy Hop. There is nothing that makes Alex happier than spreading the
#lindylove
for Swing dancing with other Lindy Hoppers.
www.lindyhop.gr
---
Ieva Tim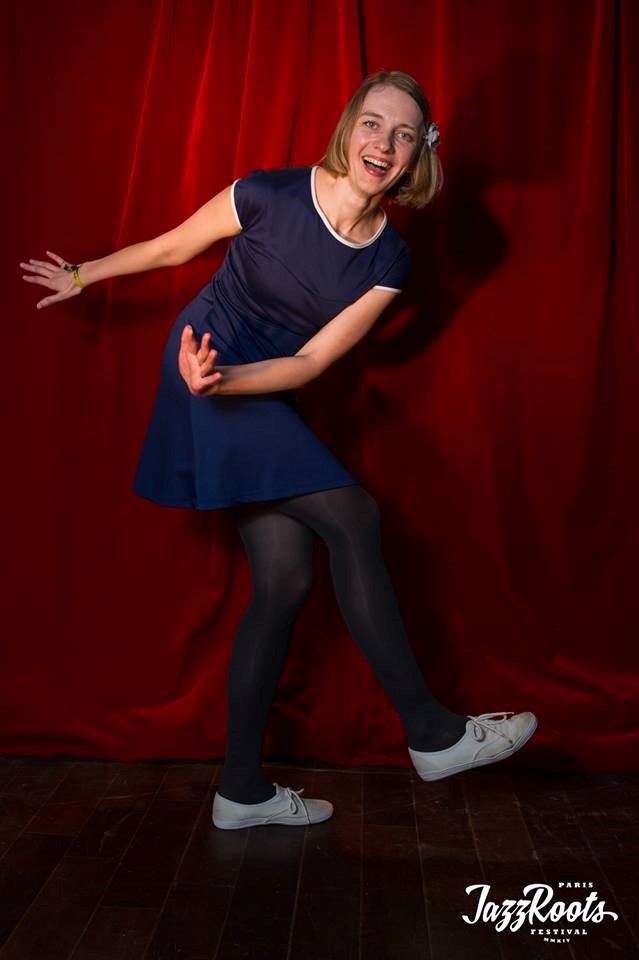 inskaitė (Lithuania) – Balboa class
I discovered Lindy Hop back in 2004 in Lithuania and it has been my main hobby and passion since then. I love Lindy Hop because it's such a joyful dance. It makes me smile, it makes me feel happy and when I put on my dance shoes and get on the dance floor it seems like all the daily problems have disappeared. And of course I love swing music which is so closely connected to the dance. I also dance Balboa and Authentic Jazz and would like to learn Tap dancing. Because of Lindy Hop I met so many nice people all over Europe and made great friends here in Luxembourg. I am one of the founders of the Lindy Hop scene in Luxembourg and it's been such a great experience to share this joy of dancing with other people.
---
Martina Natella (Italy) –  Arti Shaw, Count Basie, Beginner Lindyhop and Blues
Hi! I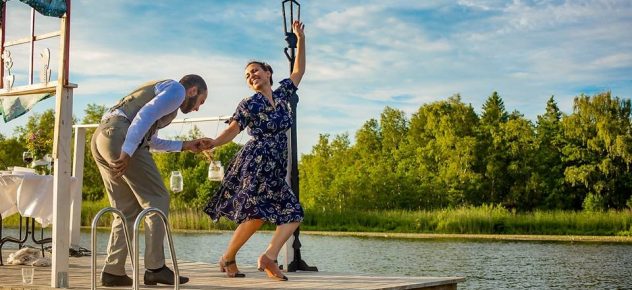 am Martina. I discovered lindy hop in the late summer 2013, when a little group of dancers were swingin' behind the Philarmonie in Luxembourg. Needless to say, it changed my life! This dance and music inspire me every day and I will be forever thankful to those who started it, bringing people together just to swing out. I have been honoured to learn from many legendary dancers, taking classes in many cities around world with Norma Miller, Chester Whitmore, Harlem Hot Shots, Sharon Davis, Daniel and Åsa and many many more.
All of them contributed to that puzzle that is now my swing dance. My mission is to preserve and nurture swing dance and music by constantly seeking for their truths and roots. My main source of inspiration will always be the one and only Dawn Hampton, who embodied the values of swing how I like it, the queen of performance, entertainment and love: "Don't count, feel! The only count I know, is Count Basie" (Dawn Hampton).
---
Ceren Ay (Turkey) – Jimmy Lunceford class
Ceren is a lover of old time swing era movies since her childhood. As the moment she saw lindy hop social dancing at a music festival, all she can think about to be a part of it. She started dancing lindy hop and authentic jazz as a member of Istanbul Lindy Hoppers and later became a local teacher for Istanbul lindy hop community. Ceren, as a dedicated lindy hopper, perceives lindy hop as a foreign language that allows us to communicate with each other and share beautiful moments in many different ways. Currently, she is based in Luxembourg and very excited to share her passion and enthusiasm with all of you!
---
Freya Clausen (Germany) – Benny Goodman class
I discovered Authentic Jazz and Lindy Hop in 2015 in Luxemburg and kept dancing ever since. Today, I also dance Balboa and a little bit of Blues and St Louis Shag. I love the joy and happiness that come along with swing music and dancing. Swing dancing is a wonderful way to make friends everywhere in the world and to never stop learning something new!
---