SwingLuxDay Workshop December 14th
Swing into Christmas
Where:
Classes at Altrimenti, 5 Avenue Marie-Therese, L-2132 Luxembourg
What:
Lets send out 2019 in style with a SwingLuxDay workshop and a special Christmas swing party! Your local teachers have prepared some exciting topics for you:  
Balboa styling for followers –

Natalija
This is a solo dancing class for followers that feel comfortable with their Balboa basics and are ready to add some spice to their Balboa! Already know some footwork variations, but would like to get more ideas and inspiration? Then this course is exactly for you! During the course we will practice follower footwork variations and syncopations in your shuffles, lollies, toss-out and other basic pure balboa and bal-swing steps and moves. You will get an idea of how to practice on your own, which is one of the key steps in developing your technique, musicality and creativity as well as to incorporate that in your couple dance. Only follower styling will be covered in this class.
Hollywood inspired swing moves – Ilias & Calliope
This is a couple dancing class for dancers that are comfortable with 6 and 8 count Lindy Hop rhythms. From the late '20s until the early '60s various Swing dances appeared in many Hollywood movies and were performed by both dancers and actors. One of the most well known examples is the movie Hellzapoppin'(1941) with Norma Miller and Frankie Manning performing among other lindy hop legends. 
We decided to dig up some less famous clips and find out which moves where fashionable around each era. During the workshop we will show you some not so famous moves and patterns used in these clips, as well as some well known moves that were danced with different styling and we will explore how we can incorporate all these into our dancing. It is recommeded to have at least 2 semesters of swing dancing experience, to participate in this class.
Introduction to Tap – Ieva
This is a solo dancing class where you will learn how to create sounds and rhythms with your feet. You will learn some basic tap steps, rhythms and their combinations. No previous tap experience is required. We will dance without tap shoes but bringing shoes with a hard leather or similar sole which can make a sound is highly recommended for a more fun experience.
Schedule and Pricing
Day
Time
Workshop
Teachers
Price
Saturday,
14:15 – 15:45

Balboa styling for followers

Natalija

20 €
December 14th
16:00 – 17:30

Hollywood inspired moves

Ilias & Calliope
20 €
Altrimenti
17:45 – 19:00

Introduction to tap

Ieva
15 €
—————–
 

20:30 – 23:30

Party and Christmas show cases

 
Free
REGISTRATION
Guidelines for registration
-Click on the '+' button to select a Track for the workshop. The total price will be automatically calculated.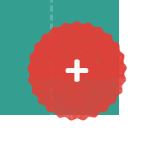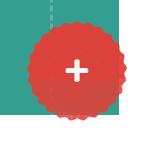 -Fill in your personal details  (NAME, SURNAME and EMAIL)
-If you have a partner to sign up with, please mention his or her name and email in your registration. Your partner needs to make a separate registration in order for you to be confirmed to the workshop.
-Please mention in the "Note" section any information you would like to share with us on your dancing background to help our registration team.
-And finally, click the 'SUBMIT' box to confirm your registration. You will get an email with further instructions!
Registrations are now closed. For any questions on last minute registration, please send us an email at

info@swingdance.lu

.
Cancellation policy:
The success of our workshops depends on you, our wonderful students, showing up for the workshop(s) you register in! Therefore we have some rules:
1) Full refund with a 5€ administration fee will be possible up until December 7th, 2019.
2) No refund is available for any cancellations made after December 7th, 2019.
Transfer Policy:
Successful registration for workshops acts like a ticket, and is transferrable to another student according to these rules:
a) The new student is purchasing the ticket: this means the new student is interested and will attend the same class(es) of the student selling the ticket.
b) The financial aspects of this transfer must be conducted privately between the two individuals.
c) The original ticket holder must inform Swing Dance Luxembourg (SDL) of the transfer.
d) The communication of this transfer to SDL must take place no later than December 7th, 2019.
Indoor shoes required!
Please note that non-marking indoor shoes are required. The classroom's floor is excellent for dancing, but also delicate. As such, we cannot allow outdoor shoes, high heels, shoes leaving marks, etc.
non-marking: the soles of your shoes do not leave marks when dragged over a wooden floor.
indoor: the shoes are only worn indoors and never outdoors.
---
Dancing and physical fitness
Dancing is a physical activity and the association, teachers and staff assume no liability for personal injuries or loss of, or damage to, personal property. If you have any doubts as to your physical abilities, please consult your physician before participating. Enjoy and dance at your own risk.