Blues workshop with Alex & Martina
Where:
Classes at Altrimenti, 5 Avenue Marie-Therese, L-2132 Luxembourg
What:
This SwingLuxDay is all about slowing it down and dancing the Blues! We are pleased to offer you a workshop with Alex and Martina as our spring semester with Alex draws to a close. We have for you a blues beginner class, the blues intermediate class and the solo blues class. 
Blues Beginner – Alex & Martina
This class is open for absolute beginners to Blues dancing or to refresh your blues basics.
Learn to express the blues during this solo blues dance session! This class is open for absolute beginner. 
Blues Intermediate – Alex & Martina
Open for people that have done a blues course or workshop and know basics of Blues dancing already.
*After classes, join us for a talk with Alex, where we can get to know him a bit more personally! After the teacher talk, we'll have a party at Altrimenti where Alex will be DJing for us!
Schedule and Pricing
Day
Time
Workshop
Teachers
Price
Saturday,
12:00 – 14:00

Blues Beginner

Alex & Martina

20 €
April 13th
14:15 – 15:45

Solo Blues

Alex
15 €
Altrimenti
16:00 – 18:00

Blues Intermediate

Alex & Martina
20 €
—————–
 

20:00 – 20:30

Teacher introduction  and Blues music history with Alex

 
 
 
20:30 – 23:00

Rhythm and Blues party

 
5 €
* Party entrance is for free when you sign up for a workshop track
REGISTRATION
For your convenience, please find some guidelines below about how to register:
-Click on the '+' button to choose the workshop module(s) you would like to attend. The total amount to be paid will be automatically calculated.
-Fill in your personal details (PLEASE FILL IN YOUR SURNAME AS WELL).
-Select your role 'follower' or 'leader' and fill in your partner's email if you are signing up as a couple. Your partner needs to do a separate registration mentioning your email as well, so you can be coupled by the system.
-Please mention in the "Note" section, which course you took in the past or what is your dance experience to help our registration team.
**Thank you for your patience, you will receive payment details as soon as we are able to confirm your place in the workshop.
Registrations are now closed. For any questions on last minute registration, please send us an email at
info@swingdance.lu
.
Teachers: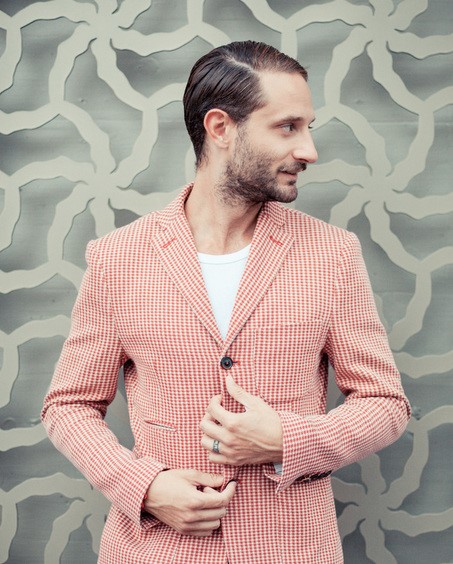 Alex Marinis has been dancing ballroom and Greek folk dances since his young years and took several seminars in the field of dancing. He is a founding member of Lindy Hop Greece and the one who spread the dance throughout his home country. People might know him as the organiser of Swing 'n' Swim, Swing In Crete and other Swing Festivals in Greece. Starting off as a student of a swiss lindyhopper who moved to Greece, he went on taking classes with highly recognised teachers from all around the world and eventually become a choreographer and dance-teacher in Thessaloniki. Since then, he has been teaching with his partner Christina Loukaki or with other dancers, all around the world in festivals, workshops or as a guest teacher. His work has been featured in different venues in Greece and on CNN! An amazing moment in his life was when Lindy Hop Greece was invited by Count Basie Orchestra to dance with them at the Megaron Concert Hall in Thessaloniki, Greece or when Norma Miller and Dawn Hampton came to Greece after his invitation.
He has studied in Thessaloniki, London, Netherlands, Munich, São Paulo different things from French Language (BA), Art Direction, Personal Development/Life Coach and Rolfing® Structural Integration and Rolf Movement™. He cooperated with different artists and worked with groups of adults, kids, youngsters, and people with disabilities around Europe.
He is a Certified Rolfer™ and a Rolf Movement Practitioner™ now he is combining Lindy Hop and Structural Integration as a teacher and a bodyworker. Along with Christina they created a method of Lindy Hop Teachers Training that follows the knowledge and the values of all their experiences in combination of the Spirit of Lindy Hop. He loves to express himself through Swing music and to make his dance partners laugh and smile! Believing that this is the spirit and the social aspect of Lindy Hop. There is nothing that makes Alex happier than spreading the 
#lindylove
 for Swing dancing with other Lindy Hoppers. 
www.lindyhop.gr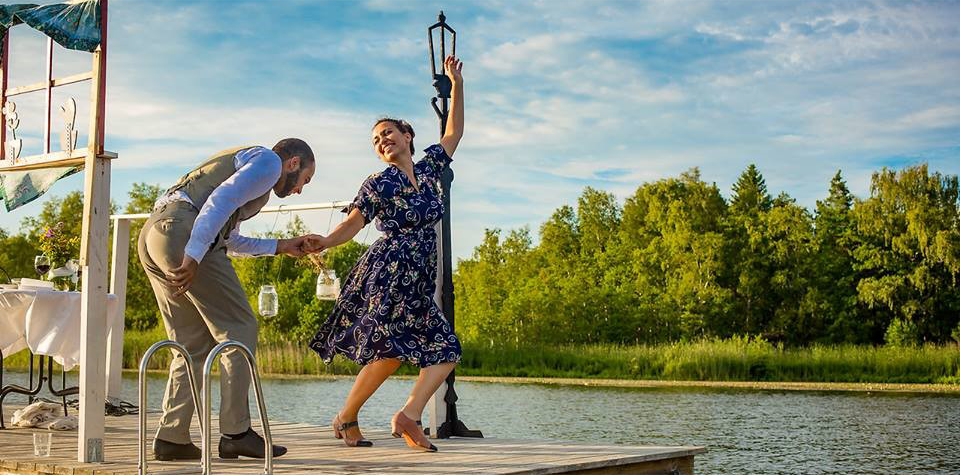 Martina Natella
Hi! I am Martina. I discovered lindy hop in the late summer 2013, when a little group of dancers were swingin' behind the Philarmonie in Luxembourg. Needless to say, it changed my life! This dance and music inspire me every day and I will be forever thankful to those who started it, bringing people together just to swing out. I have been honoured to learn from many legendary dancers, taking classes in many cities around the world with Norma Miller, Chester Whitmore, Harlem Hot Shots, Sharon Davis, Daniel and Åsa and many many more.
All of them contributed to that puzzle that is now my swing dance. My mission is to preserve and nurture swing dance and music by constantly seeking for their truths and roots. My main source of inspiration will always be the one and only Dawn Hampton, who embodied the values of swing how I like it, the queen of performance, entertainment and love: "Don't count, feel! The only count I know, is Count Basie" (Dawn Hampton).
Cancellation policy:
The success of our workshops depends on you, our wonderful students, showing up for the workshop(s) you register in! Therefore we have some rules:
1) Full refund with a 5€ administration fee will be possible up until April 10th, 2019.
2) No refund is available for any cancellations made after April 10th, 2019.
Transfer Policy:
Successful registration for workshops acts like a ticket, and is transferrable to another student according to these rules:
a) The new student is purchasing the ticket: this means the new student is interested and will attend the same class(es) of the student selling the ticket.
b) The financial aspects of this transfer must be conducted privately between the two individuals.
c) The original ticket holder must inform Swing Dance Luxembourg (SDL) of the transfer.
d) The communication of this transfer to SDL must take place no later than April 10th, 2019.
Indoor shoes required!
Please note that non-marking indoor shoes are required. The classroom's floor is excellent for dancing, but also delicate. As such, we cannot allow outdoor shoes, high heels, shoes leaving marks, etc.
non-marking: the soles of your shoes do not leave marks when dragged over a wooden floor.
indoor: the shoes are only worn indoors and never outdoors.
---
Dancing and physical fitness
Dancing is a physical activity and the association, teachers and staff assume no liability for personal injuries or loss of, or damage to, personal property. If you have any doubts as to your physical abilities, please consult your physician before participating. Enjoy and dance at your own risk.