SwingLuxDay, Saturday August 25th, 2018 – DUST OFF YOUR LINDY AND AFRICAN DANCE
Where:
Classes at Altrimenti, 5 Avenue Marie-Therese, L-2132 Luxembourg
What:
Here we are again with our monthly dose of inspiration! This is what we offer you for this August edition:
Back to roots – Absolute beginner class, with Bahadir and Ceren
Now you can bring all your friends with you to join in the fun. You can take this class if you have never danced before, if you want to refresh your basics or if you want to try the other role (leader/follower).
Super Special – African Dance with Tebby & his musicians
Lindy Hop is not a street dance created by afro-americans "out of nothing". Come and discover the true origins of Lindy Hop and enjoy African dance with Tebby and live music by his musicians!
Swing Special – Dust off your Lindy with Bahadir & Ceren
Oh, woooow. It has been a hot summer definitely and we hope that you have had a great summer break. And now, we are ready to get back on track!
In this class, we'll have a run through basic figures and we'll touch on techniques of pop turn and swing out. We'll spice things up a bit, with some variations for both leaders and followers. This class is for you if you are comfortable with the 6 and 8 count basics.
*After classes we'll swing the evening out in Altrimenti starting from 20h00! The evening party is free for workshop participants.
Schedule and Pricing
Registrations will open on August 7th at 20h
Day
Time
Workshop
Teachers
Price
Saturday,
12:30 – 14:30
Back to Roots – Beginner Class
Bahadir & Ceren
25 €
August 25th
14:45 – 16:45
Super Special – African Dance
Tebby & his musicians
25 €
Altrimenti
17:00 – 19:00
Swing Special  – Dust off your lindy
Bahadir & Ceren
25 €
5€ reduction if you sign up for more than 1 tracks
—————–
20:00 – 23:00
Party @ Altrimenti
5 €
REGISTRATION
We have launched a new registration system! For your convenience, please find some guidelines below about how to register:
-Choose the course(s) you would like to attend, by clicking on the appropriate box(es) below. The total amount to be paid will be automatically calculated.
-Fill in your personal details (PLEASE FILL IN YOUR SURNAME AS WELL).
-Select your role 'follower' or 'leader' and fill in your partner's email if you are signing up as a couple. Your partner needs to do a separate registration mentioning your email as well, so you can be coupled.
-Please mention in the "Note" section, which course you took in the past or what is your dance experience to help our registration team.
**Thank you for your patience, you will receive payment details as soon as we are able to confirm your place in the workshop.
Registrations are now closed. Please contact us by email on info@swingdance.lu in case of questions.
Registrations are now closed. Please contact us by email on info@swingdance.lu in case of questions.
Teachers: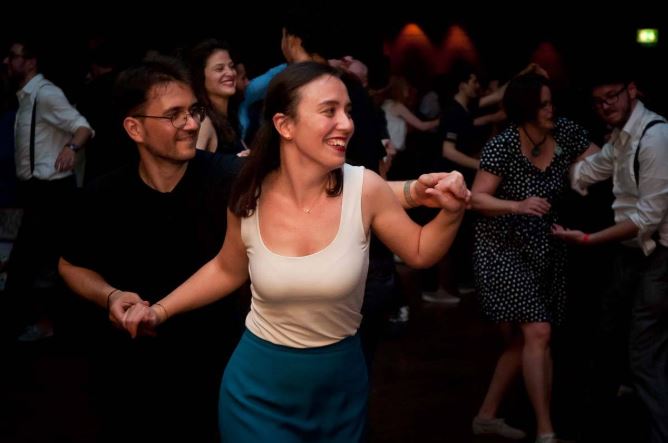 Ceren Ay (Turkey)
Ceren is a lover of old time swing era movies since her childhood. From the moment she saw Lindy Hop social dancing at a music festival, all she could think about was to be a part of it. She started dancing Lindy Hop and Authentic Jazz as a member of Istanbul Lindy Hoppers and later became a local teacher for Istanbul Lindy Hop community. Ceren, as a dedicated lindy hopper, perceives Lindy Hop as a foreign language that allows us to communicate with each other and share beautiful moments in many different ways. Currently, she is based in Luxembourg and very excited to share her passion and enthusiasm with all of you!
Bahadir Songul (Turkey)
Dancing has been always one of the favorite things to enjoy himself for Bahadir. He was introduced to Lindy Hop through a friend and he loved it instantly. He started dancing Lindy Hop and Authentic Jazz as a member of Istanbul Lindy Hoppers. His authentic way of dancing is highly appreciated in the international scene. He strongly believes the true authenticity of every individual makes Lindy Hop so special. Currently, he is based in Istanbul and very glad and excited to share his lindy love with all of you!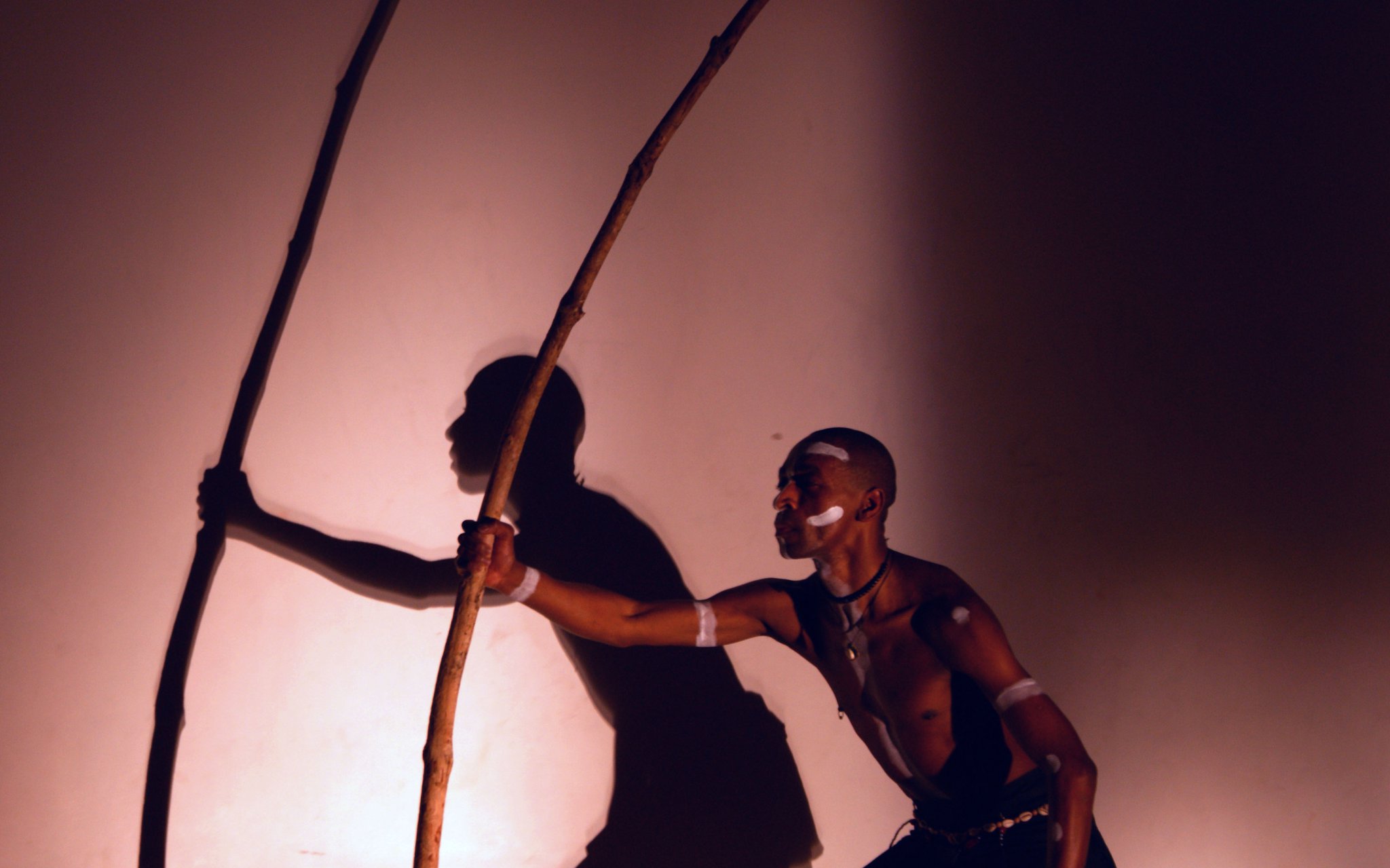 Tebby
A South African choreographer, dancer/performer, dance teacher/educator & researcher and cultural activist, arrived in Europe in 1995 after working with different theatre and dance companies in South Africa and abroad. He was trained in different forms of dance. He travelled extensively during a period of research and collaborations and worked with internationally acclaimed choreographers and teachers. He was nominated and won a number of prestigious choreography and dance awards.
In 1999 he founded TeBogO Dance Ensemble (TBO), renamed TeBogO Dance – TBO, which since its inauguration has been invited to perform and teach in countries such as Japan, Germany, Belgium, France, Italy, South Africa, The Netherlands, Spain, Luxembourg and Poland. A holder of a Master of Choreography degree from the Dance Unlimited Programme at ArtEZ in Arnhem (The Netherlands), he was the first recipient of the international choreography bursary from the Michel Tesson Performing Arts Trust and subsequently from the Creative Arts Foundation.
In 2002 he became a member of World Dance Alliance -Europe (WDA) and currently he is a member of UNESCO's International Dance Council (CID). Amongst his achievements, he was invited to co-author and contribute to a chapter on 'Collaboration' with an article 'Reverie', for the book 'Inventing Futures', published by ArtEZ Press in 2013. He continues his in-depth research based on his concept of Afro-Butoh, in which he focuses on a fusion of the principles of the spiritual forms of Butoh and African ritual dance elements. Currently, he is working on an interactive multidisciplinary collaborative project as well as teaching and performing internationally.
Cancellation policy:
The success of our workshops depends on you, our wonderful students, showing up for the workshop(s) you register in! Therefore we have some rules:
1) Full refund with a 5€ administration fee will be possible up until August 18th, 2018.
2) No refund is available for any cancellations made after August 18th, 2018.
Transfer Policy:
Successful registration for workshops acts like a ticket, and is transferrable to another student according to these rules:
a) The new student is purchasing the ticket: this means the new student is interested and will attend the same class(es) of the student selling the ticket.
b) The financial aspects of this transfer must be conducted privately between the two individuals.
c) The original ticket holder must inform Swing Dance Luxembourg (SDL) of the transfer.
d) The communication of this transfer to SDL must take place no later than August 18th, 2018.
Indoor shoes required!
Please note that non-marking indoor shoes are required. The classroom's floor is excellent for dancing, but also delicate. As such, we cannot allow outdoor shoes, high heels, shoes leaving marks, etc.
non-marking: the soles of your shoes do not leave marks when dragged over a wooden floor.
indoor: the shoes are only worn indoors and never outdoors.
---
Dancing and physical fitness
Dancing is a physical activity and the association, teachers and staff assume no liability for personal injuries or loss of, or damage to, personal property. If you have any doubts as to your physical abilities, please consult your physician before participating. Enjoy and dance at your own risk.