SwingLuxDay, Saturday October 20th, 2018 –
SwingLuxday is Happy Feet
Where:
Classes at Altrimenti, 5 Avenue Marie-Therese, L-2132 Luxembourg
What:
Here we are again with our monthly dose of inspiration! This is what we offer you for this October edition:
Spins & Turns – Ceren & Bahadir
Want to practice those tricky triple step turns? Want to feel more comfortable doing spins? Come and join this workshop! Basic knowledge of Lindy Hop is required to follow this course for both leaders and followers.
Super Special – Swing Rueda – Lydia & Sjouke
Swing Rueda is a fun variation of Lindy Hop that's danced in a circle, while frequently changing partners. The leader of the rueda calls the moves, which are mostly regular Lindy Hop moves. We will sometimes get into a dancing flow, but we can also end up laughing in a happy chaos. And for this occasion we will prepare a few scary Halloween moves. If you can dance a swing out, join us for 2 hours of Swing Rueda fun!
Do you want to learn how to create rhythms with your feet? Join this beginner tap class. You will learn some basic tap steps which we will put in a small routine at the end. No tap shoes necessary. Basic knowledge of Lindy Hop is helpful.
*After classes we'll swing the evening out in Altrimenti with 'A Small Act of Surprise'!  
Schedule and Pricing
Day
Time
Workshop
Teachers
Price
Saturday,
12:30 – 14:30

Spins & Turns

Ceren & Bahadir

20 €
Oktober 20th
14:45 – 16:45

Super Special – Swing Rueda

Lydia & Sjouke

20 €
Altrimenti
17:00 – 18:30

Tap – Open To All Levels

Ieva
15 €
5€ reduction if you sign up for more than 1 tracks
—————–
20:00 – 23:00

Altrimenti –

party with a

 Small Surprise Act

5 €
REGISTRATION
We have launched a new registration system! For your convenience, please find some guidelines below about how to register:
-Choose the course(s) you would like to attend, by clicking on the appropriate box(es) below. The total amount to be paid will be automatically calculated.
-Fill in your personal details (PLEASE FILL IN YOUR SURNAME AS WELL).
-Select your role 'follower' or 'leader' and fill in your partner's email if you are signing up as a couple. Your partner needs to do a separate registration mentioning your email as well, so you can be coupled by the system.
-Please mention in the "Note" section, which course you took in the past or what is your dance experience to help our registration team.
**Thank you for your patience, you will receive payment details as soon as we are able to confirm your place in the workshop.
Teachers: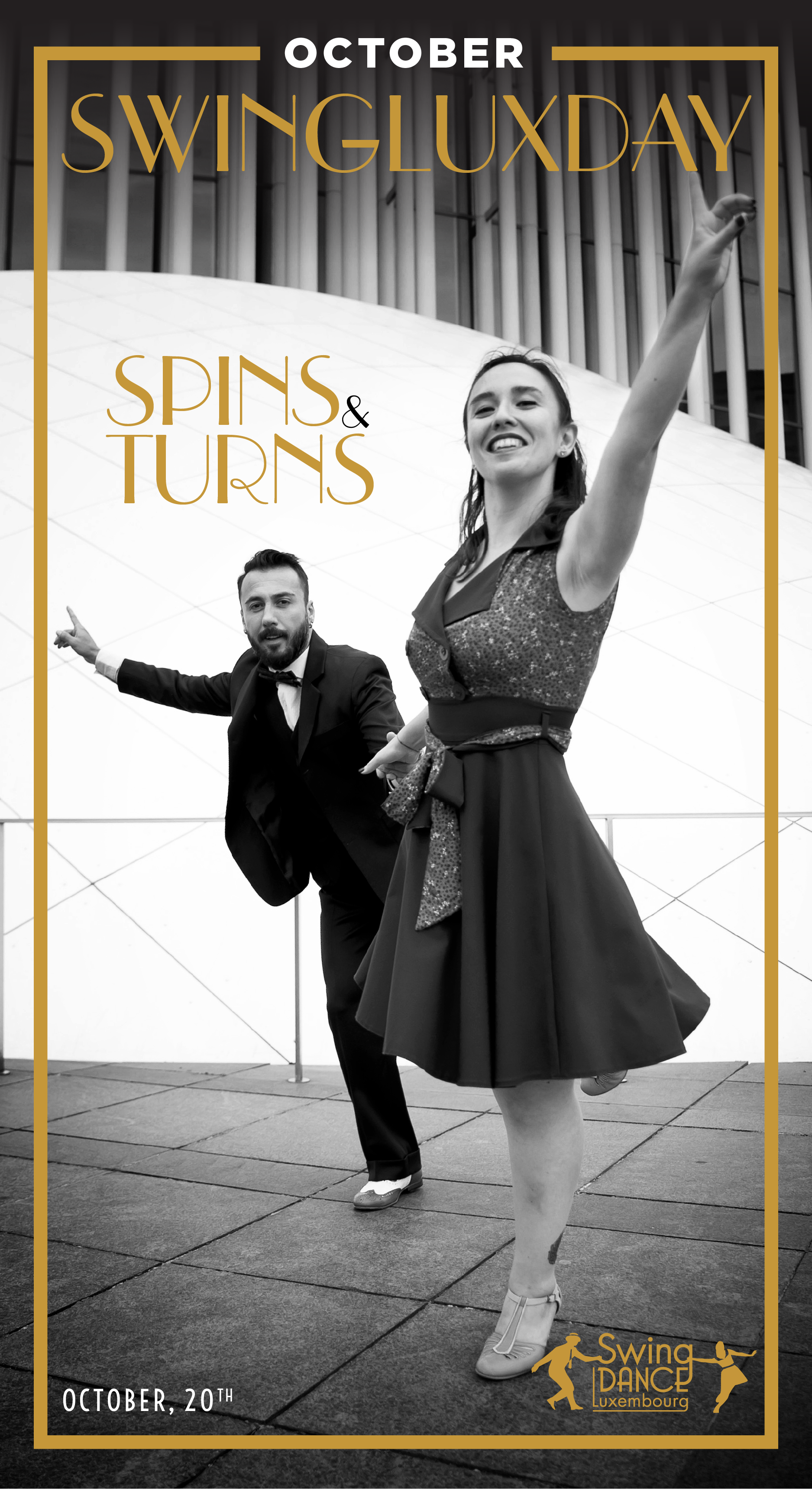 Ceren Ay (Turkey)
Ceren is a lover of old time swing era movies since her childhood. From the moment she saw Lindy Hop social dancing at a music festival, all she could think about was to be a part of it. She started dancing Lindy Hop and Authentic Jazz as a member of Istanbul Lindy Hoppers and later became a local teacher for Istanbul Lindy Hop community. Ceren, as a dedicated lindy hopper, perceives Lindy Hop as a foreign language that allows us to communicate with each other and share beautiful moments in many different ways. Currently, she is based in Luxembourg and very excited to share her passion and enthusiasm with all of you!
Bahadir Songul (Turkey)
Dancing has been always one of the favorite things to enjoy himself for Bahadir. He was introduced to Lindy Hop through a friend and he loved it instantly. He started dancing Lindy Hop and Authentic Jazz as a member of Istanbul Lindy Hoppers. His authentic way of dancing is highly appreciated in the international scene. He strongly believes the true authenticity of every individual makes Lindy Hop so special. Currently, he is based in Istanbul and very glad and excited to share his lindy love with all of you!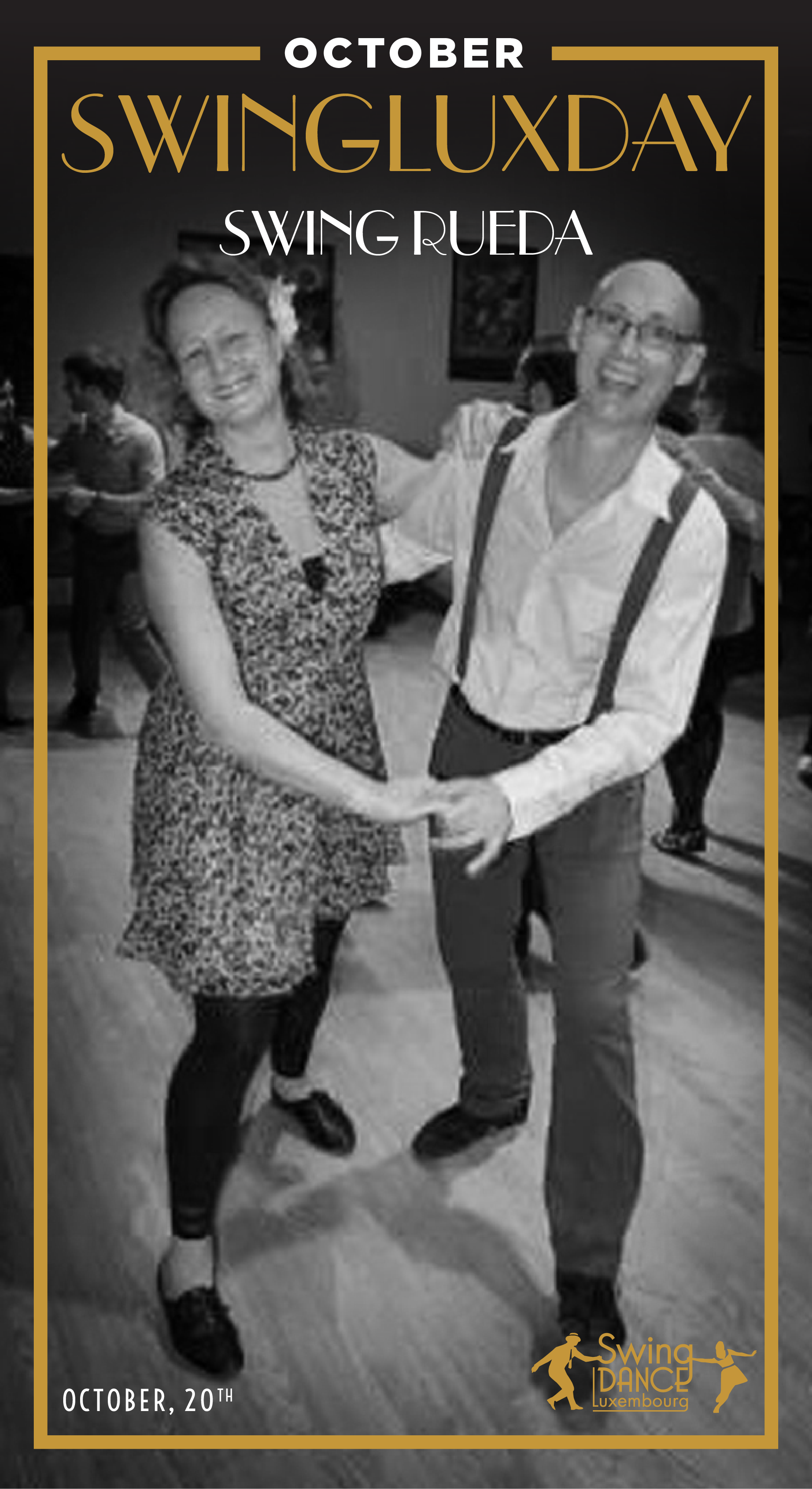 Lydia (UK)
Despite getting off to an inauspicious start by being thrown out of my ballet class aged 5, I have always loved dancing, music and rhythm and have made up for that early glitch, learning jazz dance, tap, flamenco, line dancing and belly dancing in my past life. When I moved to Luxembourg I went to salsa classes from the start and do still enjoy it. Then in 2009 I saw an advert for Einar and Ieva's lindy hop classes, went along with curiosity and interest and never looked back. The swing dance scene is welcoming, forward-looking and, most importantly, fun! Thanks to the regular workshops organised I have been introduced to blues dancing, which I also love. I particularly appreciate the fact that the social dancing is very inclusive, everyone asks and dances with everyone else, with none of the elitism often found in other kinds of dancing.
Sjouke (The Netherlands)
Over the past 30 years I've learned a variety of dances, ranging from pogo to salsa. It's only relatively recently (2009) that I discovered the Lindy Hop, which soon became my favourite dance. Not only because it's such a fun dance, but also because the Lindy Hop scene is so open and internationally oriented with very friendly and open-minded people. Because I've danced various other dances, my dancing is a melting pot and you'll find me frequently mixing up dancing styles, adding some salsa into my swing outs and pogo to my Charleston. To me, Lindy Hop is all about enjoying the dance together, by trying to move as one single body, but also by playing the game of surprising each other with unexpected moves, breaks and improvisations. I love it when my partner ends the dance with a big smile!

Ieva (Lithuania)
I discovered Lindy Hop back in 2004 in Lithuania and it has been my main hobby and passion since then. I love Lindy Hop because it's such a joyful dance. It makes me smile, it makes me feel happy and when I put on my dance shoes and get on the dance floor it seems like all the daily problems have disappeared. And of course I love swing music which is so closely connected to the dance. I also dance Balboa, Authentic Jazz and Tap. Because of Lindy Hop I met so many nice people all over Europe and made great friends here in Luxembourg. I am one of the founders of the Lindy Hop scene in Luxembourg and it's been such a great experience to share this joy of dancing with other people.
Cancellation policy:
The success of our workshops depends on you, our wonderful students, showing up for the workshop(s) you register in! Therefore we have some rules:
1) Full refund with a 5€ administration fee will be possible up until October 18th, 2018.
2) No refund is available for any cancellations made after October 18th, 2018.
Transfer Policy:
Successful registration for workshops acts like a ticket, and is transferrable to another student according to these rules:
a) The new student is purchasing the ticket: this means the new student is interested and will attend the same class(es) of the student selling the ticket.
b) The financial aspects of this transfer must be conducted privately between the two individuals.
c) The original ticket holder must inform Swing Dance Luxembourg (SDL) of the transfer.
d) The communication of this transfer to SDL must take place no later than October 18th, 2018.
Indoor shoes required!
Please note that non-marking indoor shoes are required. The classroom's floor is excellent for dancing, but also delicate. As such, we cannot allow outdoor shoes, high heels, shoes leaving marks, etc.
non-marking: the soles of your shoes do not leave marks when dragged over a wooden floor.
indoor: the shoes are only worn indoors and never outdoors.
---
Dancing and physical fitness
Dancing is a physical activity and the association, teachers and staff assume no liability for personal injuries or loss of, or damage to, personal property. If you have any doubts as to your physical abilities, please consult your physician before participating. Enjoy and dance at your own risk.