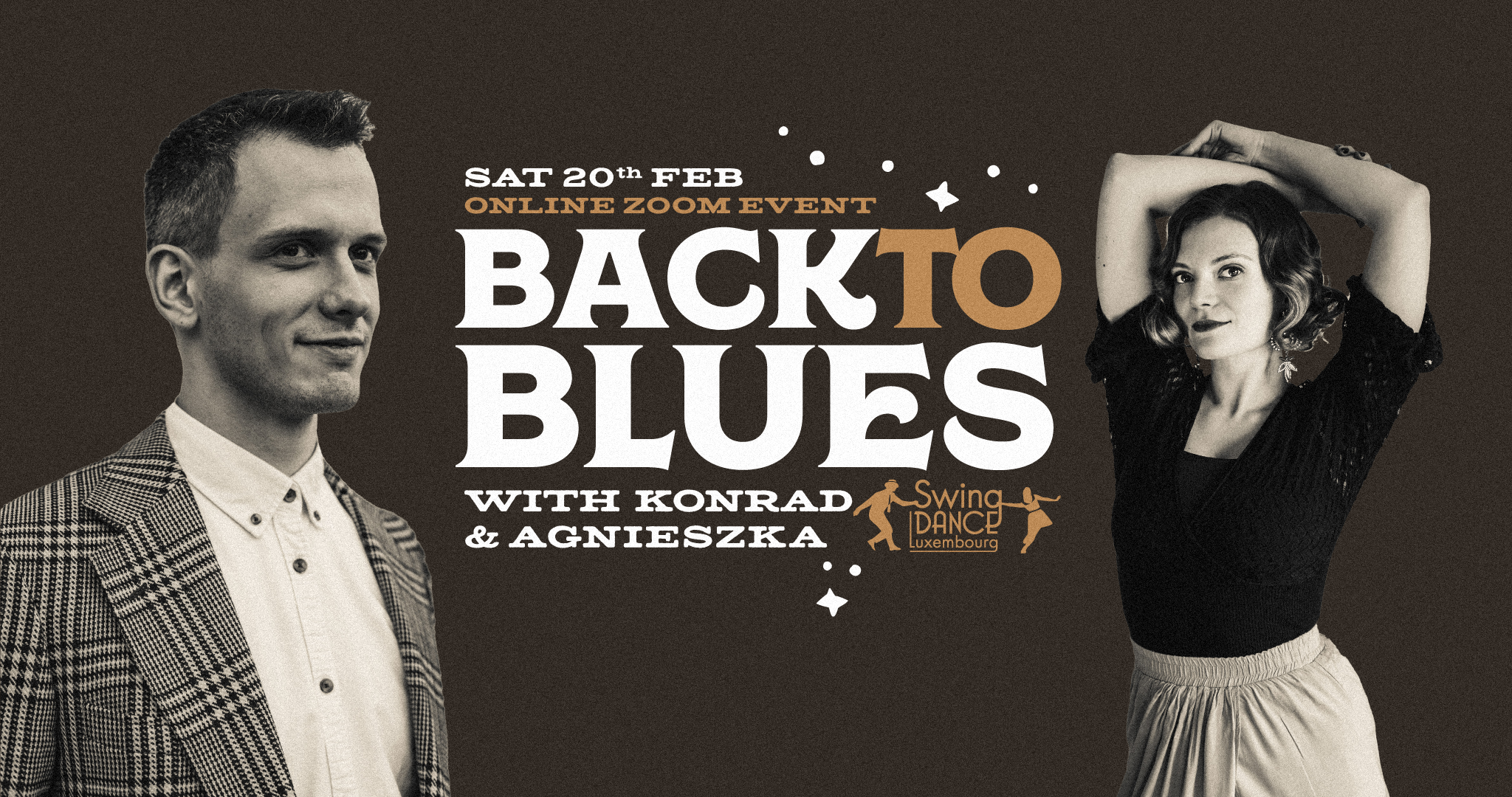 Join us for an online solo blues class and the best blues tunes with Konrad & Agnieszka on February 20th!
We may not be able to meet up yet in person, but as Swing Dance Luxembourg we would love for us to get together online and support artists in the swing scene!
In order to support the teachers and live band we would like to ask you to sign up beforehand using the registration system below:
*Please note that the entire course fee will go to the artists, and you are welcome to donate more than the course fee if you wish. Let's support the artists within the swing dancing scene!
Apart from an online class with Konrad & Agnieszka, we will have a real Warschau Blues night experience by having a live set by '
Christine & The blue drags
'!
After your successful registration, we will send you the zoom link prior to the event.