Spring 2023 Courses
Dear dancers,
In 2023, we will celebrate the 10th anniversary of our association Swing Dance Luxembourg. Amongst many other surprises, that year will bring some exciting changes to our courses. We're almost – but not yet – ready to share the full information, including schedule and course descriptions, with you. But we're so excited that we cannot wait to reveal at least some parts of our plan 🤩 So here you go for a little preview of what we're working on!
First, we want to introduce a new approach to our Lindy Hop classes: from the next semester on, everyone leads and everyone follows (ELEF). In other words, all dancers will learn both roles, that is to lead and to follow! We propose this approach for two reasons. First, we strongly believe that learning both roles is key to improving as dancers and to getting a more comprehensive understanding of the connection and the dance. Second, we'd like to avoid the long waiting lists for single followers, which we have faced on the occasion of every single registration period so far.
The upcoming Spring semester will be a transition period: while the new beginners will directly learn both roles, the students who have taken classes with us in the past will be introduced to the « other » role in their respective courses. We keep one mixed level course for those of you who have taken courses with us in the past and want to stay in « their » role. We will ask you only for this mixed level course to choose between signing up as a leader or as a follower. For all the other Lindy Hop courses, we will no longer ask you to sign up as a leader or as a follower!
Second, we're also very happy to announce that we will open a new Absolute Beginner Blues Course! 
More surprises will come 😏 Stay tuned for more information, as we will soon update this page.
Course schedule
We're almost ready… information will be revealed soon.
Course Descriptions
Same story, we're almost ready… information will be revealed soon.
Teachers
For the Spring 2023 semester, our inspirational local teachers will be back! In the course of the past months, our teachers have followed teacher and dance trainings and have prepared a new series of courses for you.
Did you know that all our local teachers are non professionals? 😲 Their passion for Swing inspires them to train and to work hard, to prepare your weekly courses by gathering material, breaking it down for you to learn it and choosing fine tunes for you. Their wish to share their joy of dancing takes them to commit to spending their weekly evenings with you for a full semester, after their day time jobs. 👏❤️
Course Fees
Information to come.
Registration
Registration will open early January. More information and a precise date will be shared soon.
Location
Note that all classes will take place in Altrimenti. The majority of the classes will be held in Salle Rheinsheim, which is the main room where we usually dance in Altrimenti.
Salle Belair is an extra class room for some classes that can be found on the first floor of a side building of Altrimenti, and is at 2 minutes walking distance. See instructions below on how to get there: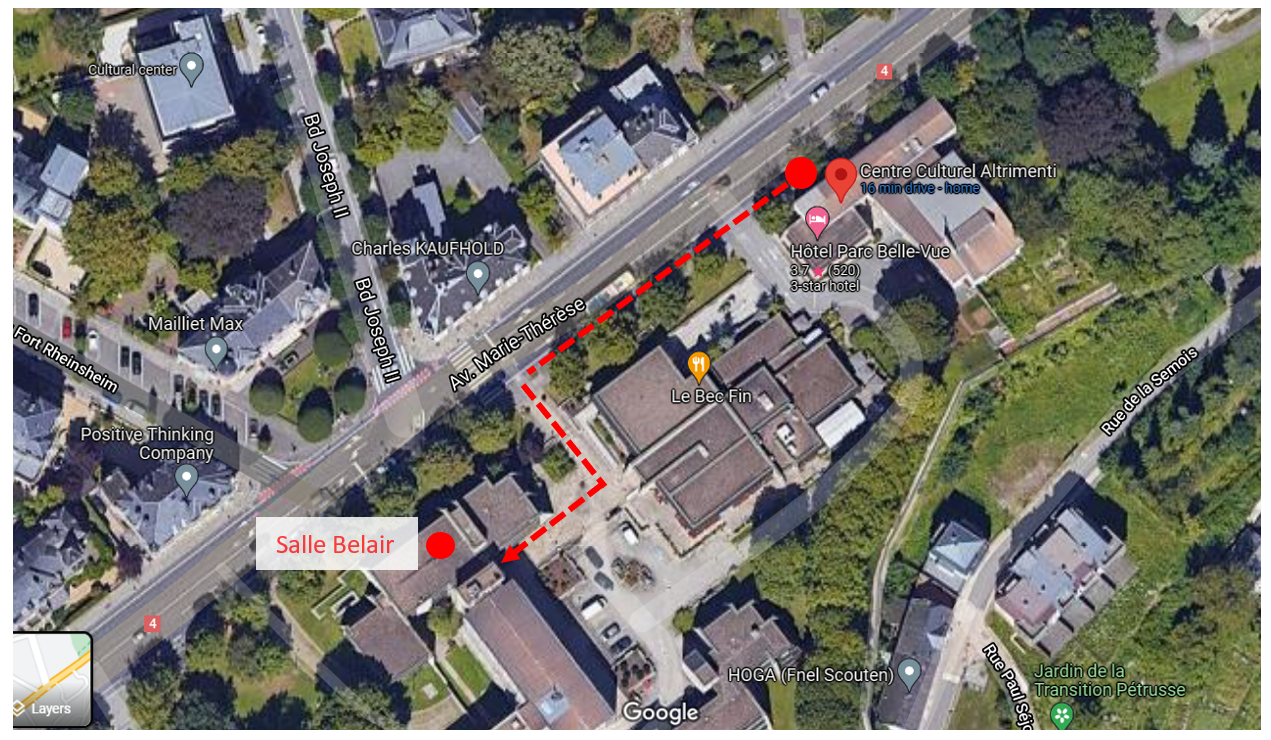 The entrance towards Salle Belair looks like this from the main street Avenue Marie Therese.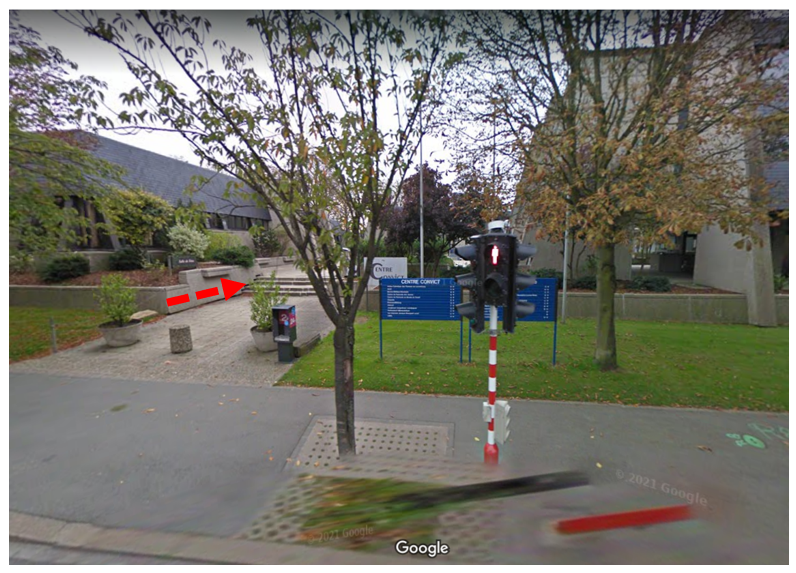 ℹ️ We're lucky that both rooms, Rheinsheim and Belair, have a proper and good wooden floor. In order to protect that floor, indoor shoes are required for all dancers! Please make sure to wear shoes that do not leave marks on the floor.
Course calendar
The Spring 2023 semester will run from January 31st 2023 to May 7th 2023. We will have a two-week-break during the Easter school holiday (i.e. the first two weeks of April).
The exact dates for this semester will soon be shared. Please subscribe to our google calendar to upload the dates below into your own calendar. We promise that you will be happy you did!
HYGIENIC AND ORGANIZATIONAL MEASURES RELATED TO COVID-19 
No restrictions apply to the organisation of our dance courses at this moment. However, in the event of new measures adopted before or within the course of our Spring 2023 semester, we will have to adapt our rules in order to comply with any new legal rule. 
In any event, we still recommend to all students to adopt the following hygienic rules:
Please wash your hands before and after class. Washing your hands with soap and water is recommended over the use of hand sanitizer.

We recommend all students to bring their own water bottle to class. Sharing a bottle is not recommended.

It will be possible to change partner during class, however changing partner is not an obligation and it is up to your individual choice to remain with your fixed partner.
In case you feel ill or are coughing, we kindly ask you to be responsible, do a self test and not join the event.
These hygienic measures are in the interest of our students, teachers and public health. 
Failure to comply with these measures will result in expulsion from classes. Thanks in advance for your understanding and we look forward to see you in class!
THE ABOVE MEASURES COULD BE SUBJECT TO FURTHER UPDATES ACCORDING TO GOVERNMENT RULES.